okonomiyaki
Let's try it!
You can enjoy cook-it-for-yourself in your own way at the customer table.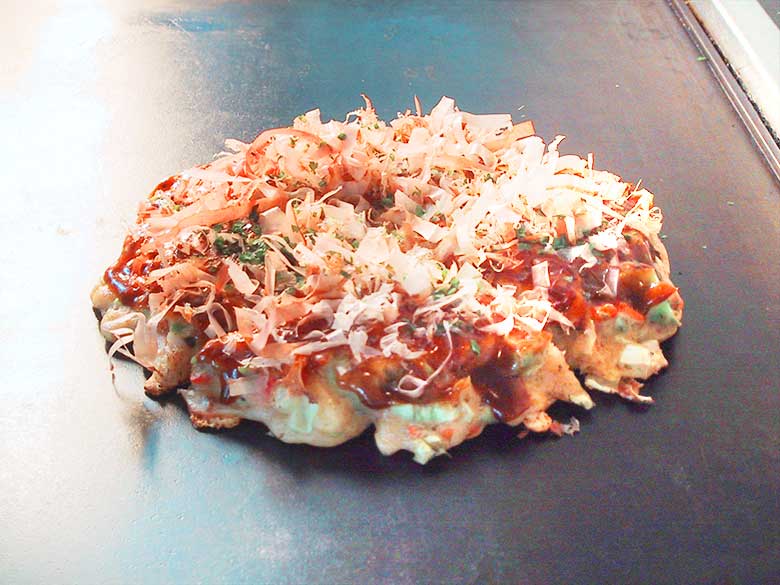 Okonomiyaki is a Japanese-style pancake made from egg, flour and water with lots of toppings.
In Japanese, Okonomi means "whatever you like".
You can put whatever you like on it.
We explain how to make, how to eat okonomiyaki.
Monzjayaki
Monjayaki is a light meal similar to okonomiyaki.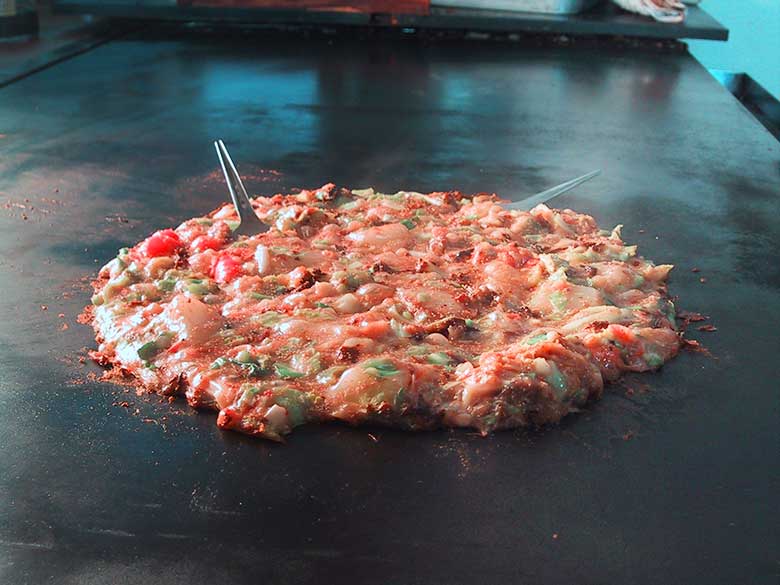 Monjayaki is made with a flour and water batter like okonomiyaki.
However, monjayaki uses more water than okonomiyaki and is made differently.
In addition to flour, ingredients like dashi soup stock, Worcestershire sauce, cabbage, tenkasu (deep-fried tempura batter), sakura shrimp and sliced squid are added.
You can choose seafood and other ingredients for monjayaki.
Credit Cards and Electronic Money Accepted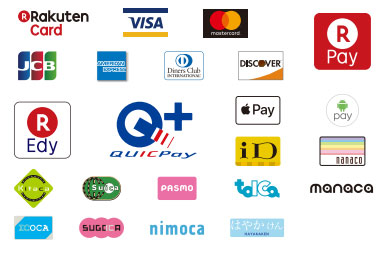 12 minutes on foot from the ODAWARA station
Our restaurant is 12 minutes on foot from the ODAWARA station.

6 minutes on Taxi from the ODAWARA station
It's within the base fare from the Odawara station by taxi.

6 minutes on Bus from the ODAWARA station
Please go to the bus stop in the east exit of Odawara station.
The bus company name is the Izu-Hakone bus.
Please find the Platform 2.
Please get on the bus to "Kuno syako".
Please get off at "Odawara go-do chyousya mae" bus stop.
The fare is 170 yen.
There is our restaurant in front of that bus stop.
Time table is here.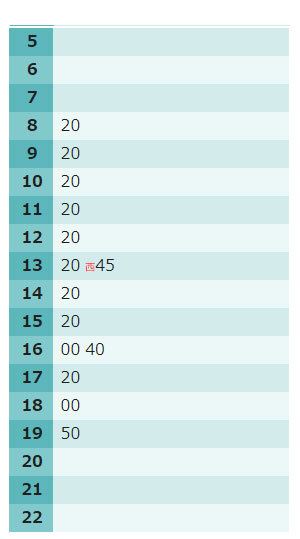 Please take the bus for our restaurant from Platform 2.